Frankie Kazarian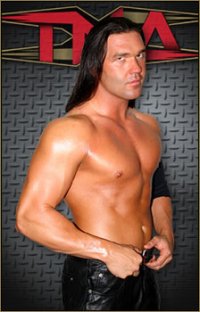 HEIGHT: 6'1"
WEIGHT: 215 lbs
HOMETOWN: Aneheim, CA
TITLES HELD: TNA X Title
BIO: A former X Division Champion, "Mr. Cool" Kazarian returned to TNA in 2004 and focused his anger on Team NWA, whom he claimed kept him out of the Americas X Cup events! Kazarian later captured the X Championship by beating The Amazing Red for the vacant title. "Mr. Cool" would ultimately lose the gold to AJ Styles, but without a doubt Kazarian has only scratched the surface of his domination of the X Division!
(Partial Credit to TNAWrestling.com, Accelerator3359.com, and WrestlingXtreme.com)